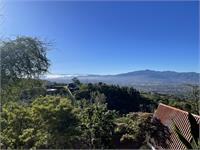 Led by Tracey Sondik and Jude Kochman
The dates of the retreat will be September 14 – 21, 2019
COST: $1900 (plus air fare) – $500 deposit holds your space!!*
Tracey and Jude will lead a week long retreat to the Amalfi coast of Italy to basque in the sunshine of that beautiful area, absorb the incredible scenery and dive into the rich history of the region while allowing plenty of time for yoga and meditation
The Amalfi Coast is a 50-kilometer stretch of coastline along the southern edge of Italy's Sorrentine Peninsula, in the Campania region. It's a popular holiday destination, with sheer cliffs and a rugged shoreline dotted with small beaches and pastel-colored fishing villages. The coastal road between the port city of Salerno and clifftop Sorrento winds past grand villas, terraced vineyards and cliffside lemon groves.
More Details……….
A truly unique location, Saint Frances Convent immerses you in the heart of Italian culture, while providing you with a beautiful and peaceful place to practice.
A renovated sixteenth-century Franciscan convent, St Frances sits just above the sea in an ancient fishing village in the Monti Lattari Natural Reserve, on the outskirts of Sorrento on the Amalfi Coast of Italy. As a renovated convent, Saint Frances offers simple, clean and very comfortable accommodation. Each room opens to a spacious corridor, and all rooms have a view of the sea.
The half inside, half outside yoga shala sits next to the lemon groves of the convent. Practice yoga protected by lush greenery on one side, and a view of the sea on the other side.  Join a practice in the yoga shala, or choose from one of the many other wonderful spaces around the convent to enjoy the scenery.

Saint Frances Convent sits just above the sea. A stroll through the small village below puts you right into the marina, strewn with colorful fishing boats and cafes. Venture further along the rocks protecting the port, and dive into the ocean for a refreshing swim. Walking on ancient paths you can reach Sorrento town center, Massa Lubrense and some of its hamlets. You can also reach some areas that cannot be visited from the sea, as they are part of the marine reserve: Ieranto bay and the Punta Campanella, dominated by beautiful view of Capri, are two such spots.
In the convent, stroll among the typical Sorrento lemon garden or curl up on a cozy couch in any of the many corridors for a contemplative rest. From most everywhere in the convent, one can enjoy a view of the Naples gulf, Mount Vesuvio, Capri, Ischia and Procida.  
Excursions and activities include trips to Pompeii, the island of Capri, villages of Positano and Ravello, Limoncello farms and a cooking class
Transfers from Naples to and from the convent are included, 3 vegetarian meals a day, all excursions, yoga, meditation and accommodations are included.  We will try to accommodate any dietary restrictions as well – please let us know your needs.
Daily yoga and meditation practice, morning and evening will be offered but all yoga as well as the activities are completely optional – no need to feel obligated to do more than desired.  This is an opportunity to soak up the culture and the beauty.  No prior yoga knowledge or experience is needed.
* to avoid a credit card service fee please pay by check to Samadhi Yoga Studio *