Samadhi Retreat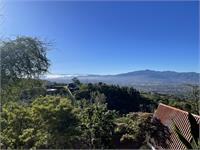 Led by Tracey Sondik and Jude Kochman
SAVE THE DATES………………….
This is a sneak preview of an exciting retreat coming up in September 2019
Tracey and Jude will lead a week long retreat to the Amalfi coast of Italy to basque in the sunshine of that beautiful area, absorb the incredible scenery and dive into the rich history of the region while allowing plenty of time for yoga and meditation
The Amalfi Coast is a 50-kilometer stretch of coastline along the southern edge of Italy's Sorrentine Peninsula, in the Campania region. It's a popular holiday destination, with sheer cliffs and a rugged shoreline dotted with small beaches and pastel-colored fishing villages. The coastal road between the port city of Salerno and clifftop Sorrento winds past grand villas, terraced vineyards and cliffside lemon groves.
Possible excursions include to Pompeii, the island of Capri, villages of Positano or Ravello, Limoncello farms and more
The dates of the retreat will be September 14 – 21, 2019
Stay tuned for more details………….